Fujii is a musician whose role and value is unquestionable both for critics and listeners – she is one of the most interesting characters in modern jazz. The Guardian's John Fordham called her "a virtuoso piano improviser, an original composer and a bandleader who gets the best collaborators to deliver". The Tokyo-born artist has recorded over 50 studio and live albums. She masterfully blends jazz, contemporary music, avant-rock and traditional Japanese music into a fresh, inventive mix. Fujii's creative output is unlike that of any other artist.
After graduating from Boston's New England Conservatory of Music, Fujii led many influential ensembles of contemporary improvised music. She performed in a trio with double bassist Mark Dresser and drummer Jim Black. Their joint recordings had consistently made it into critics' best albums of the year lists. In 2001, she appeared in the avant-garde quartet accompanied by Takeharu Hayakawa, Tatsuya Yoshida and Natsuki Tamura (Tamura being not just her partner in music, but also in life). She is also a member of Larry Ochs' Sax & Drumming Core.
In a conversation she had with Krakow Jazz Autumn's director Marek Winiarski, she stressed the importance of artistic collaboration: "Playing in many bands is often inspiring in unpredictable ways. Ideas arise that I can later develop with other musicians".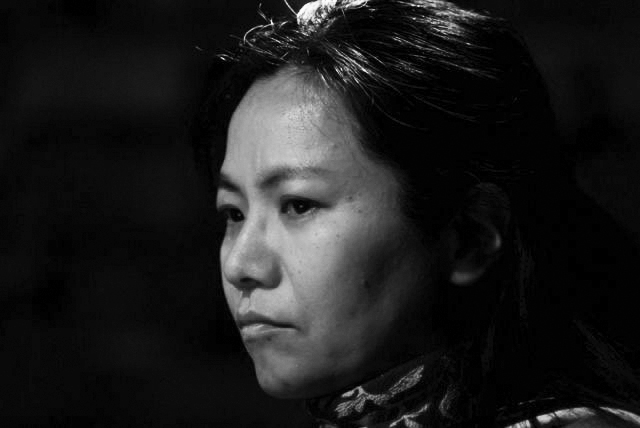 Fujii is also one of the world's most renowned composers for large jazz ensembles. On October 15th at the Manggha Museum of Japanese Art and Technology, her work Satoko Fujii com-impro for large ensemble will be performed by Krakow Improvisers Orchestra. The three-part suite, which she composed for the Orchestra, will include the part "Com-impro 1", "Peace" and "Com-impro 2". The first and last part will be structured improvisation.
"Structured improvisation means that the musicians aren't completely free to improvise. They are subject to certain rules and structures. For example, the band is divided into sections, and each of them has a leader. They may agree to certain signs or gestures with the conductor, which relate to particular musical elements, such as tempo, volume or texture. The system is set, but it is up to the musicians to interpret it" explains Paulina Owczarek, saxophonist and conductor of Krakow Improvisers Orchestra. The musicians have received musical notation and instructions from the composer.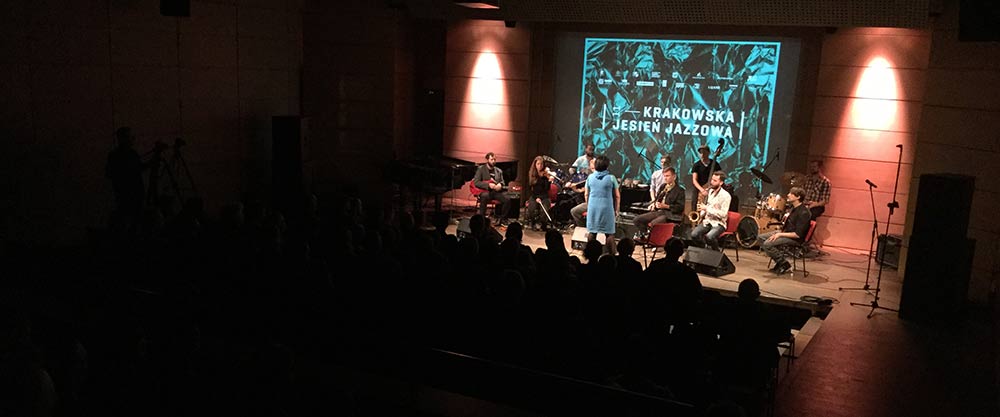 Owczarek has previously collaborated with Fujii. She elaborates: "I had the pleasure of taking part in a similar project in Berlin. I think her compositions for large ensembles are brilliant. I am therefore more than happy to had been able to convince her to collaborate".  Paulina Owczarek will perform with the orchestra on alto saxophone.
The second set of the concert will be conducted by Owczarek. "Improvisation is for me the most free and creative approach to working with sound. I think the orchestra shares this view. Therefore, I never prepare myself to conduct before a concert" she says.
Krakow Improvisers Orchestra is a group, but also a space for cooperation between improvisers from many different backgrounds. They are academic musicians and those not affiliated with universities, as well as those specializing in free jazz and experimental music. What brings them together is free improvisation. They will perform guided improvisations and graphic scores.
The first part of the concert will take about 40-50 minutes, the second part is just over half an hour. Starting at 8 pm. Tickets now on sale.
SATOKO FUJII & KRAKOW IMPROVISERS ORCHESTRA
Satoko Fujii Com-Impro For Large Ensemble
LINEUP:
Satoko Fujii (JPN) – conducting
Paulina Owczarek (PL) – baritone saxophone/ conducting
Tomek Chołoniewski (PL) – drums
Brianne Curran (PL) – violin
Malwina Kołodziejczyk (PL) – tenor saxophone
Wiktor Krzak (PL) – bassoon
Sebastian Mac (PL) – guitar
Adam Nyk (PL) – vocal
Ernest Ogórek (PL) – bass
Adam Stodolski (PL) – bass
Aleksander Wnuk (PL) – drums
Patryk Zakrocki (PL) – viola
Date: 15.10.2017
Venue: MANGGHA
Time: 20:00
Ticket prices: 15/20 PLN