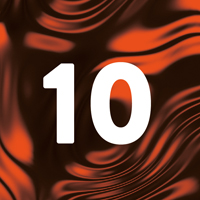 Krakow Jazz Autumn is a festival that is international in character. It has been organised since 2006 in the Kraków district of Kazimierz by theAlchemia Cultural Centre Foundation and the Alchemia club, in cooperation with Not Two Records.
It aims to present the wonders of the contemporary improvised music scene. Successive editions are organised annually from September to December. The artistic director of the series is Marek Winiarski.
Krakow Jazz Autumn is celebrating a big anniversary this year! 
The 10th edition of one of Europe's most riveting festivals of improvised music will showcase both masters of jazz and budding artists who fearlessly push the boundaries of musical experimentation. Improvisation knows no limits. See for yourself this September and October.
"Mainstream jazz has no business here. I find it tacky and simply not interesting. This is a place for free jazz and improvisation and we're sticking to it", says the festival's artistic director Marek Winiarski.
This is exactly why the event has such a cult following. Many audience members meet frequently at international jazz festivals, from Lisbon to Skopje. They know that the "Kraków selection" is a result of careful curation and always looking for what's exciting in improvised music. The 10th anniversary will be no different.
So get ready to ride the waves of improvisation!
Concerts and workshops await. The festival will be opened by Martin Küchen's group, Angles (14 October). It's said that the Swedish saxophonist is one of Europe's most extraordinary improvisers and an incredibly uncompromising musician. Küchen returns to Kraków after a 3-year absence. Last time he gave a spirited solo performance.
Now he's back with with his band Angles, which has evolved from a six-piece to a nine-piece. Regardless of the numbers, Angles is well worth seeing live. In the words of reviewer Guy Peters, it's "an emotional roller coaster, a punch in the stomach".
The band consists of Magnus Broo (trumpet), Eirik Hegdal (baritone saxophone & soprano saxophone), Mats Äleklint (trombone), Martin Küchen (alto saxophone), Johan Berthling (bass), Alexander Zethson (piano), Mattias Ståhl (vibraphone), Kjell Nordeson (drums).
Many festival goers will be delighted by the return of double bassist, composer and singer Joëlle Léandre.
The artist, who hails from Provence, appeared in Kraków for the first time last year. She has collaborated with Pierre Boulez's Ensemble InterContemporain and with the great revolutionary of modern ballet, Merce Cunningham.
This year she will perform during Masters of Improvisation  – three days of music, dance and workshops (18-21 October). Léandre will be joined onstage by Slovenian artist Zlatko Kaučič, Evan Parker from the UK and Agustí Fernández from Catalonia. They have crossed paths before, but will perform together for the first time ever. The master lineup will be completed by flamenco and butoh innovator Sònia Sánchez, and drummer Ivo Sans; together with Fernández they form the group Sai Trio.
Oliver Lake's performance will be another festival highlight. The legendary American saxophonist, poet and composer gets his inspiration from many musical genres, including blues, R&B avant-garde and pop. This 73 year old is the founder of the storied  World Saxophone Quartet. The most recent album in his extensive discography is What I Heard (2014) by the Oliver Lake Organ Quartet. Released by Passin' Thru Records, it confirms that after more than four decades on the scene Lake can still masterfully balance conventionality and avant-garde. On stage he will be supported by Michael Jefry Stevens (piano), Joe Fonda (bass) and multi-instrumentalist Emil Gross (20 October).
This year's Krakow Jazz Autumn will also host big, complex ensembles – Paal Nilssen-Love Large Unit is one example (4 November).
Paal Nilssen-Love is a drummer with punk roots, avid collector of vinyl records and shoes. The Norwegian artist needs no introduction to jazz lovers in Kraków – he performed here last year with the Stockholm trio The Thing. The year before he decided to part with the group Atomic in order to focus on performing with Large Unit, created in 2013. Some of his inspirations include Peter Brötzmann's Chicago Tentet, Ken Vandermark's Territory Band and Frode Gjerstad's Circulasione Totale Orchestra.
The band embarked on an extensive tour at the end of this summer.
It consists of Paal Nilssen-Love, Thomas Johansson (trumpet), Mats Äleklint (trombone), Kasper Værnes (saxophones), Klaus Holm (saxophones), Lasse Marhaug (electronics), Ketil Gutvik (guitar), Jon Rune Strøm (bass), Christian Meaas Svendsen (bass), Andreas Wildhagen (drums).
Krakow Jazz Autumn's anniversary wouldn't be complete without Peter Brötzmann.
Where would free jazz and improvised music be today without the "the loudest saxophonist in the world"?
It's hard to imagine the last few decades without the rebellious German artist's theatrical blend of lyricism and ferocity. Formerly a member of the Fluxus art movement, he quickly came to the conclusion that a career in visual arts is not enough – although to this day he designs the covers for his albums. Brötzmann also creates litographs.
In Kraków he'll by joined by such esteemed artists as Joe McPhee, English musicians Steve Noble (drums) and John Edwards (bass), one of the best drummers in improvised music today Hamid Drake, and free jazz double bass virtuoso William Parker. The band's lineup is completed by Finnish drummer Peeter Uuskyl, and Heather Leigh on electric steel guitar, an instrument seldom used in improvised music.
A band like this promises electrifying live performances. The band will be in Kraków four days. You can see them at Alchemia (8 November) and Manggha Museum of Japanese Art and Technology …… 
Naked Wolf is something of an infernal orchestra. All About Jazz describes their music as: "wild, hypnotic rock energy and clever improvisations with rapid changes in mood and pulse, poetic rap lyrics and danceable tight grooves". They released their first full-length album at the end of last year, courtesy of Belgian label El Negocito.
The band are Felicity Provan (trumpet, vocals), Seb El Zin (vocals, electronics), Mika Szafirowski (guitar), Yedo Gibson (reeds), Gerri Jäger (drums), Luc Ex (acoustic bass guitar). We'll get a chance to hear them on 15 November.
Encounters with Polish improvised music (both new and slightly older) have become an integral part of Krakow Jazz Autumn.
Strong in talent and bold in searching for new frontiers, the Polish Improvised Music series will be showcased in three installments.
On 15 October we'll hear clarinetist Wacław Zimpel and accordionist Zbigniew Chojnacki. 2
9 October is a chance to see Mikołaj Trzaska, accompanied by Austrian composer and pianist Elisabeth Harnik (who studied under Beat Furrer), and Martin Brandlmayr – composer, improviser and electronic music expert, who often collaborates with post-rock bands.
The final installment will be a show from Piotr Damasiewicz, Gerard Lebik and Lisbon natives Red Trio (Rodrigo Pinheiro, Gabriel Ferrandini, Hernani Faustino), this time performing as the Piotr Damasiewicz Quintet. Their album Mineral was released by Bocian Records in February. The Polish-Portuguese ensemble will perform 17 November.
The last show of this year's Krakow Jazz Autumn will be Michael Zerang & The Blue Lights.
American composer and drummer Michael Zerang is known, among other things, as a member of Peter Brötzmann's Chicago Tentet. For his new project he invited musicians whom he's often collaborated with over the past three decades. The result is Songs from the Big Book of Love – eight compositions, released in May by Pink Palace. The album was recorded during one of the band's Chicago club concerts. Michael Zerang & The Blue Lights is Mars Williams, Dave Rempis, Joshua Berman and Kent Kessler. They will perform at Alchemia (22 November).
Will the lineup of the jubilee edition of Krakow Jazz Autumn include a band which Marek Winiarski, the event's artistic director and originator, considers a "dream band"? "I would need a lot of time to think about the lineup of such a dream band, and I'd still worry I had left someone out" jokes the festival's director. "And anyway, Krakow Jazz Autumn is not about that. Each band, each performance can be a huge surprise. You have to keep an open mind and just listen to the music" he concludes.
By Monika Jagiełlo