The Thing first became active as a unit in February 2000, during a concert series and recording session in Stockholm. Its members are extremely familiar faces on the jazz scene. Enough to mention their collaborations with Peter Brötzmann, Ken Vandermark, Joe McPhee, Paul Lovens or Barry Guy.
They are regarded as one of the two (the other being Atomic) most interesting Scandinavian groups playing improvised music. Their music is derived from the German, British and American free jazz traditions of the 60s, with special emphasis on the output of Don Cherry, who lived for many years in Stockholm.
The group's repertoire includes rarely performed Cherry compositions created during his stay in Sweden. All of the albums so far released by The Thing (The Thing, Action Jazz, Live at Bla, Garage, Cato Salsa Experience & The Thing with Joe McPhee: Two Bands and a Legend, Sounds Like A Sandwich, I See You Baby) were excellently received by both critics and fans. As an All About Jazz critic wrote: "The concerts of those three great improvisers are a unique mix of tradition, avant-garde, energy and madness."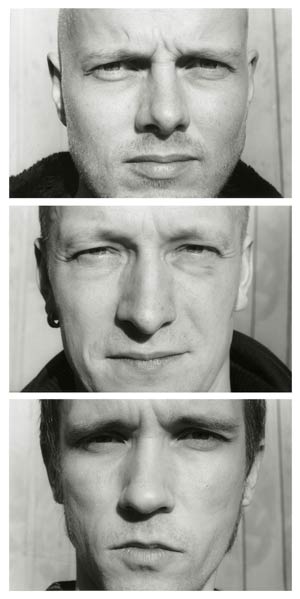 Ingebrigt Håker Flaten – Norwegian bassist, composer and improviser. He graduated from the Trondheim Conservatory, where, as a student, he first met Paal Nilssen-Love and Håvard Wiik and formed his first professional group – the Element quartet.  Since then, Paal has been helping him to co-create the most famous European rhythm section. The main focus of his musical activities are Atomic, The Thing and a quintet featuring Jeff Parker and Dave Rempis, but he has also contributed to other projects, such as: Free Fall, The Electrics, The Outskirts, the Dave Rempis Percussion Quartet, Scorch Trio, Trinity, IPA and Daniel Levin Trio.
Mats Gustafsson – born in 1964, one of the most creative saxophonists in Europe. Initially, he led groups featuring the crème de la crème of Scandinavian improvisers. Since 1990, he has spent most of his time in Chicago, appearing and recording with the most prominent exponents of the free jazz scene there, such as: Hamid Drake, Ken Vandermark, Barry Guy and Steve Lacy. He is a member of a number of splendid groups, such as: The AALY Trio, Peter Brötzmann Tentet, Gush and The Thing.
Paal Nilssen-Love – percussionist, composer and improviser. Undoubtedly, the most important percussionist in recent years on the European free jazz scene, broadly conceived, and one of the most creative Norwegian musicians of the younger generation, he appears and records with Ken Vandermark, Dave Rempis, Fred Lonberg-Holm, Sabir Mateen, Bobby Bradford, Jim O'Rourke, Terry Ex, Thurston Moore, Peter Brötzmann (in the Chicago Tentet), Evan Parker, Mats Gustafsson (in The Thing), John Butcher, Jeb Bishop, Sten Sandell, Joe McPhee and Toshinori Kondo. He leads his own quartet – Townorchestrahouse. He also performs and records as a soloist. Owner of the PNL Records label.